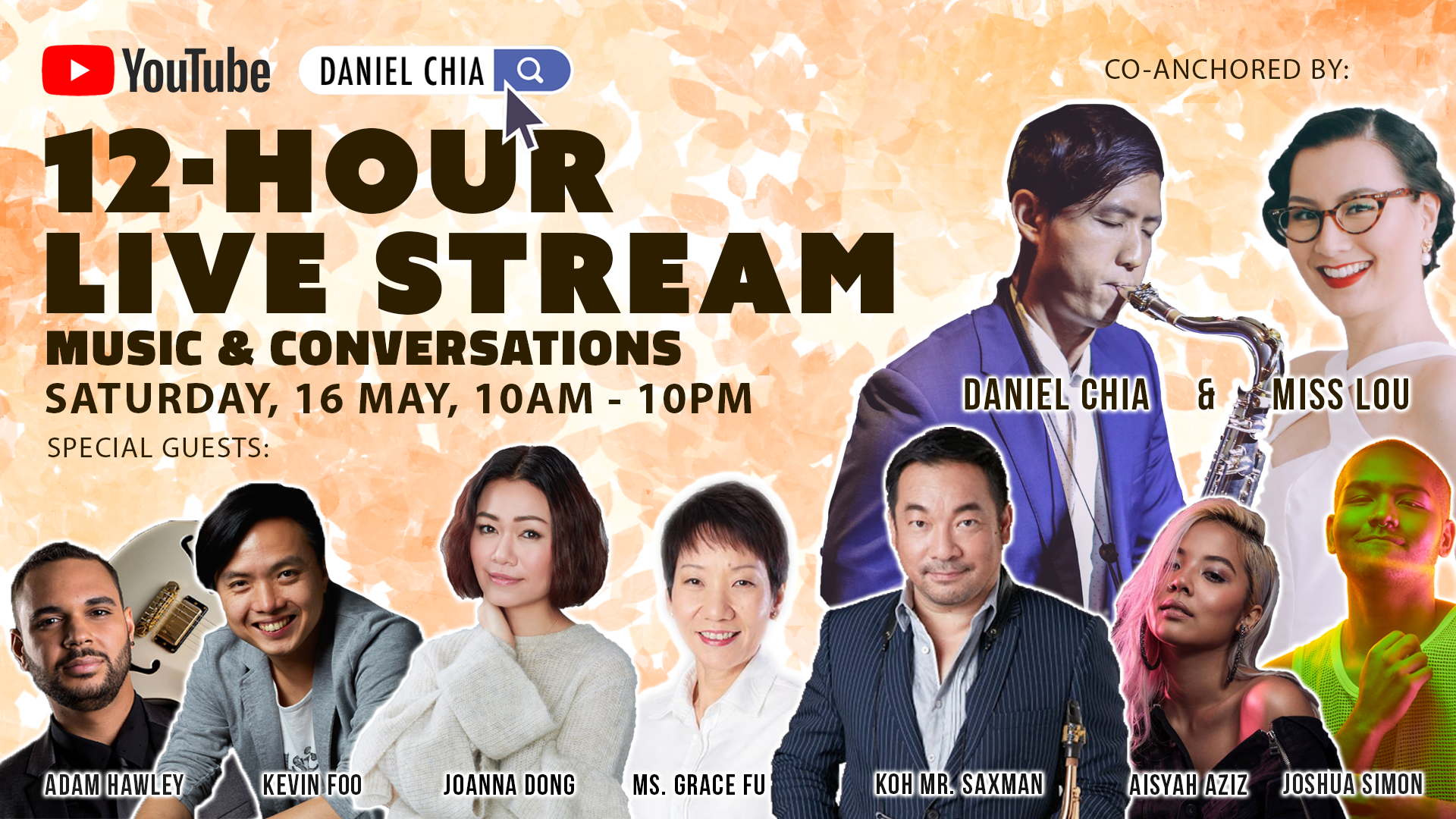 This Saturday, 16 May, stay home and be entertained with music and conversations for 12 hours straight! 
Co-anchored by saxophonist Daniel Chia (@danielchiaofficial) and vintage vocalist Miss Lou (@hellomisslou), the 12-hour program will be hosted on Daniel Chia's YouTube channel, and will feature international guests dialing in LIVE from the US, Thailand, Taiwan, and Singapore. 
Join us as we keep you company for the whole of Saturday! 
▶️ Set reminder and watch here: https://youtu.be/MZqKDaPjCjo
Schedule and Lineup: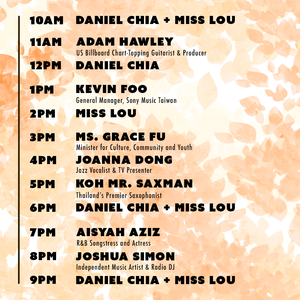 10am - Daniel Chia + Miss Lou 
11am - Adam Hawley @adamhawleymusic, US Billboard Chart-Topping Guitarist & Producer 
12pm - Daniel Chia 
1pm - Kevin Foo @kevinfoomusic, General Manager of Sony Music Taiwan 
2pm - Miss Lou 
3pm - Grace Fu @gracefu.hy, Minister for Culture, Community, and Youth 
4pm - Joanna Dong @j_o_a_n_n_a_d_o_n_g, Jazz Vocalist & TV Presenter 
5pm - Koh Mr. Saxman @kohmrsaxman, Thailand's Premier Saxophonist 
6pm - Daniel Chia + Miss Lou 
7pm - Aisyah Aziz @aisyaah_aziz, R&B Songstress & Actress 
8pm - Joshua Simon @joshuasimonxl, Independent Music Artist & Radio DJ 
9pm - Daniel Chia + Miss Lou