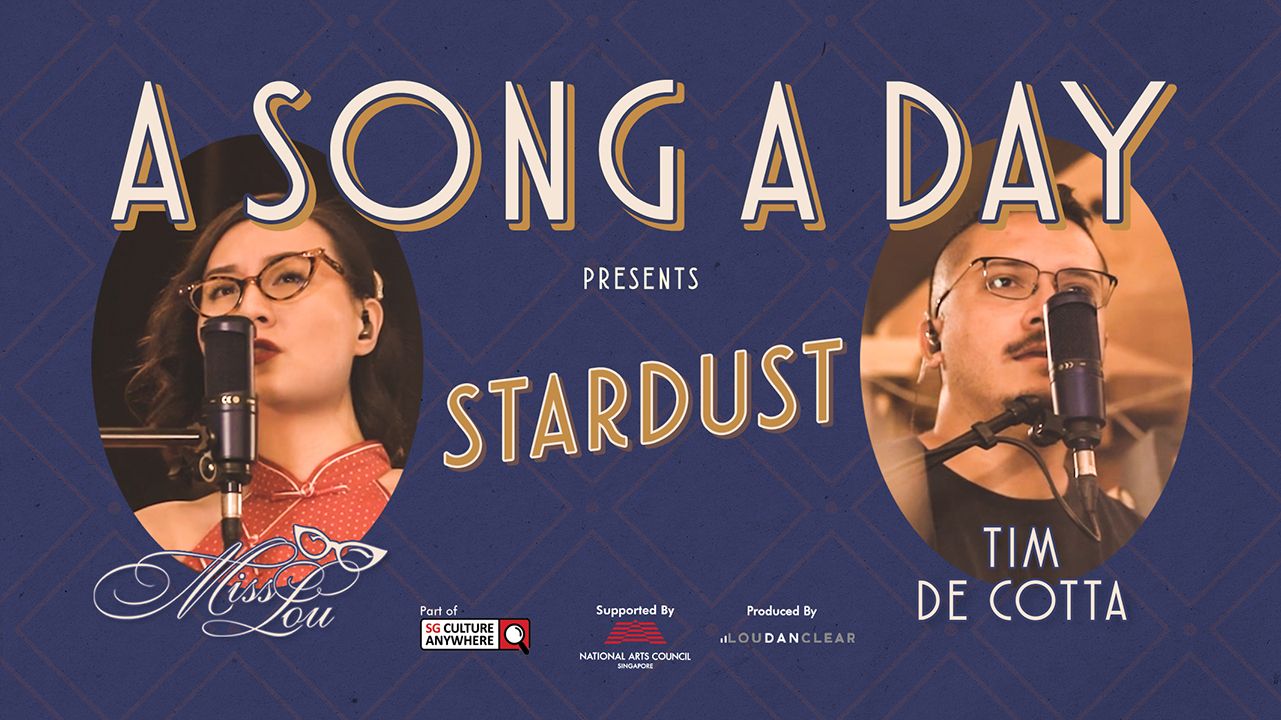 My guest for the second episode is the multi-talented Tim De Cotta (bassist, vocalist, music producer) and together, we're taking you right into the studio with us while we write a brand new song based on YOUR submitted song ideas!
WATCH 'A SONG A DAY' EPISODE 2 NOW
TAKE PART in the Audio-Technica GIVEAWAY - 7 Sets of Wireless In-Ear Headphones to be Won!
About Tim De Cotta:
Facebook - https://www.facebook.com/timdecottamusic
Instagram - https://www.instagram.com/timdecotta/​
YouTube - https://www.youtube.com/channel/UCIfDg5668qSbsj4a1a7vcuQ
Tim De Cotta is a vocalist, bassist, songwriter and producer who believes in keeping his art pure. Styled in R&B and HipHop, Tim draws influences from artists such as Frank Ocean, John Legend, Common and Mos Def while styling his bass-playing after the likes of Derrick Hodge and Stuart Zender. Having played with various bands such as the now defunct, SIXX, Tim is also now as a solo artist as well as getting his hands dirty in musical diversity, pushing the boundaries in writing and production with current bands such as TAJ, L.A.B, neoDominatrix and Kilo Habit. He is also a highly sought-after sessionist playing and recording with many artistes including Inch Chua, Michaela Therese, Charles J Tan (aka Charles Jedidiah) & Ling Kai over the years. His latest EP, Heart Matter, will be out soon, and will contain his singles, Lying Eyes, When I Met You, and Catch & Release.
---
About "A Song A Day": A Song A Day is a 7-part collaborative songwriting web series hosted and produced by Miss Lou, where she gets into the studio with 7 different guest artists to write a new song with each guest in a day based on crowd-sourced prompts on Instagram. Fans and viewers are invited to participate in the creation of each song, and each episode documents the writing session and lifts the veil on the songwriting process. The genres cover a whole spectrum, from Dance Pop to R&B, Smooth Jazz to Traditional Jazz, showcasing Miss Lou's versatility in co-writing across musical boundaries.
The series is supported by the National Arts Council and part of SG Culture Anywhere.
---
'Stardust' credits:
Music & Lyrics: Tim De Cotta, Miss Lou
Vocal Production: Tim De Cotta, Miss Lou
Music Production: Tim De Cotta
Vocals: Tim De Cotta, Miss Lou
Saxophone: Daniel Chia Bass: Tim De Cotta
Mixed and mastered by Tim De Cotta
Recorded at Loudanclear Studio
Official audio sponsor: Audio-Technica S.E.A
---