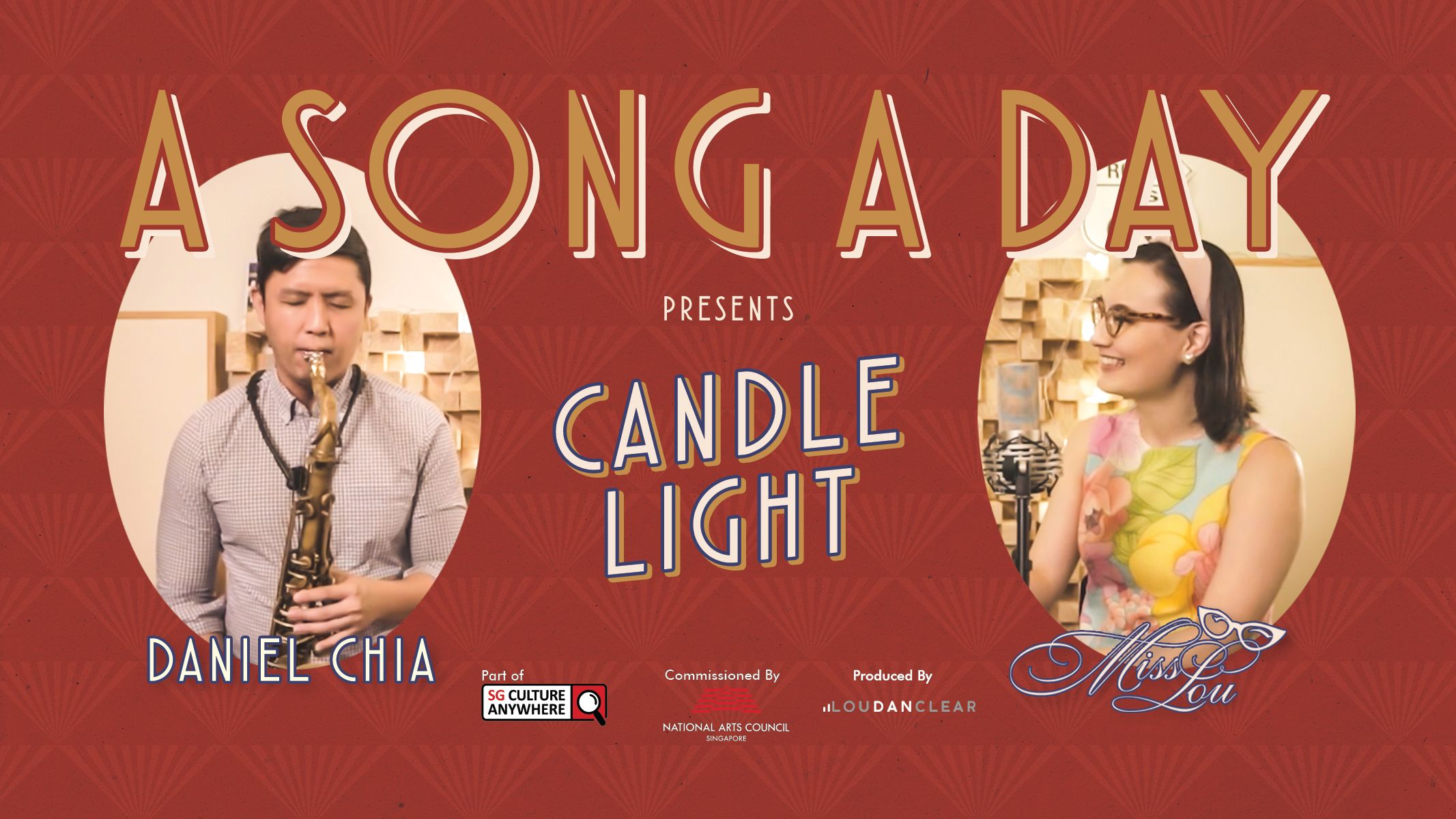 If the marriage between saxophonist Daniel Chia and jazz-pop vocalist Miss Lou were to sound like a song, it would be Candlelight. Written about their joint faith in God as an inextinguishable flame that fuels their lives in the darkest of times, Candlelight is equal parts soulful and smooth jazz, sensual and hopeful, inspirational and laid back. It is best listened to with a glass of wine at nighttime in a recliner chair.
WATCH 'A SONG A DAY' EPISODE 5 NOW
About Daniel Chia:
Facebook - https://www.facebook.com/danielchiaofficial
Instagram - https://www.instagram.com/danielchiaofficial
---
About "A Song A Day": A Song A Day is a 7-part collaborative songwriting web series hosted and produced by Miss Lou, where she gets into the studio with 7 different guest artists to write a new song with each guest in a day based on crowd-sourced prompts on Instagram. Fans and viewers are invited to participate in the creation of each song, and each episode documents the writing session and lifts the veil on the songwriting process. The genres cover a whole spectrum, from Dance Pop to R&B, Smooth Jazz to Traditional Jazz, showcasing Miss Lou's versatility in co-writing across musical boundaries.
The series is supported by the National Arts Council and part of SG Culture Anywhere.
---
'Candlelight' credits:
Music: Daniel Chia, Miss Lou
Lyrics: Miss Lou
Vocal Production: Miss Lou
Music Production: Miss Lou, Daniel Chia, Shane Heng
Vocals: Miss Lou
Saxophone: Daniel Chia
Guitar: Kelvin Ang
Keys: Daniel Chia
Flute: Colin Yong
Bass: Colin Yong
Mixed and mastered by Shane Heng
Recorded at Loudanclear Studio
---