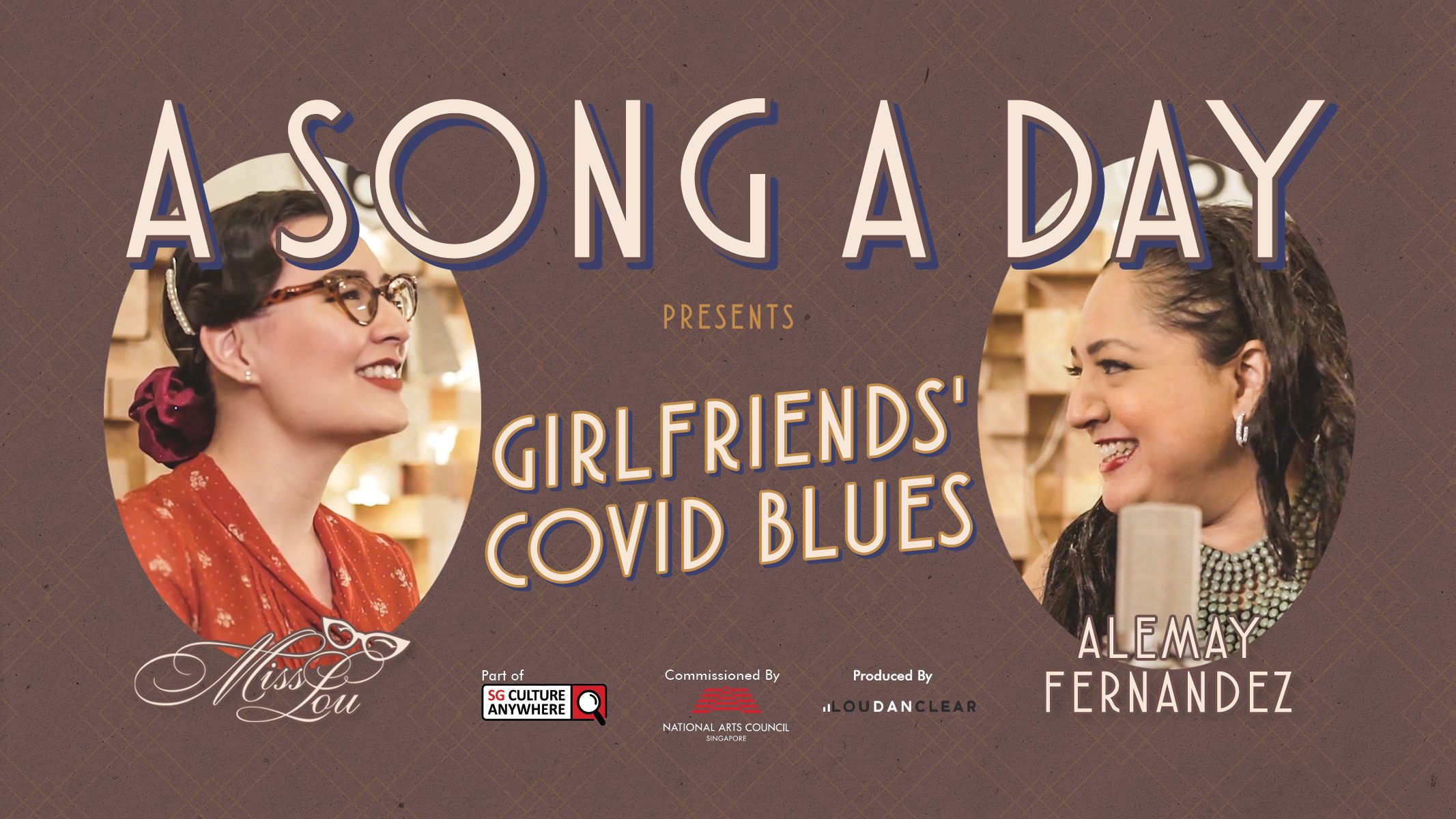 Girlfriends' Covid Blues is a 2021-meets-1951, quarantine-era Zoom call catch-up between two girlfriends - an extrovert and an introvert - imagined as a bluesy, old-school swing number.
WATCH 'A SONG A DAY' EPISODE 7 NOW
Stream 'Girlfriends' Covid Blues' now
About Alemay Fernandez:
Hailed as "One of the best Jazz Singers in the world", Singaporean vocal powerhouse ALEMAY FERNANDEZ is the only Asian singer who has performed with Wynton Marsalis' Jazz at Lincoln Center Orchestra, Count Basie Orchestra & Duke Ellington Orchestra. She has also performed with David Foster, Gregory Porter, Ernie Watts, Randy Brecker, Lewis Nash & Antonio Hart. She is known for her stage presence and for her expert execution of the jazz scat.
Website - https://www.alemayfernandez.com/
Facebook - https://www.facebook.com/alemayfernandez/
Instagram - https://www.instagram.com/alemayzing
---
About "A Song A Day": A Song A Day is a 7-part collaborative songwriting web series hosted and produced by Miss Lou, where she gets into the studio with 7 different guest artists to write a new song with each guest in a day based on crowd-sourced prompts on Instagram. Fans and viewers are invited to participate in the creation of each song, and each episode documents the writing session and lifts the veil on the songwriting process. The genres cover a whole spectrum, from Dance Pop to R&B, Smooth Jazz to Traditional Jazz, showcasing Miss Lou's versatility in co-writing across musical boundaries.
The series is supported by the National Arts Council and part of SG Culture Anywhere.
---
'Girlfriends' Covid Blues' credits:
Music: Miss Lou, Alemay Fernandez, Daniel Chia
Lyrics: Miss Lou, Alemay Fernandez
Music Production: Miss Lou, Daniel Chia, Shane Heng
Vocals: Miss Lou, Alemay Fernandez
Piano: Mario Serio
Bass: Colin Yong
Drums: Rizal Sanip
Mixed and mastered by Shane Heng
Recorded at Loudanclear Studio
---