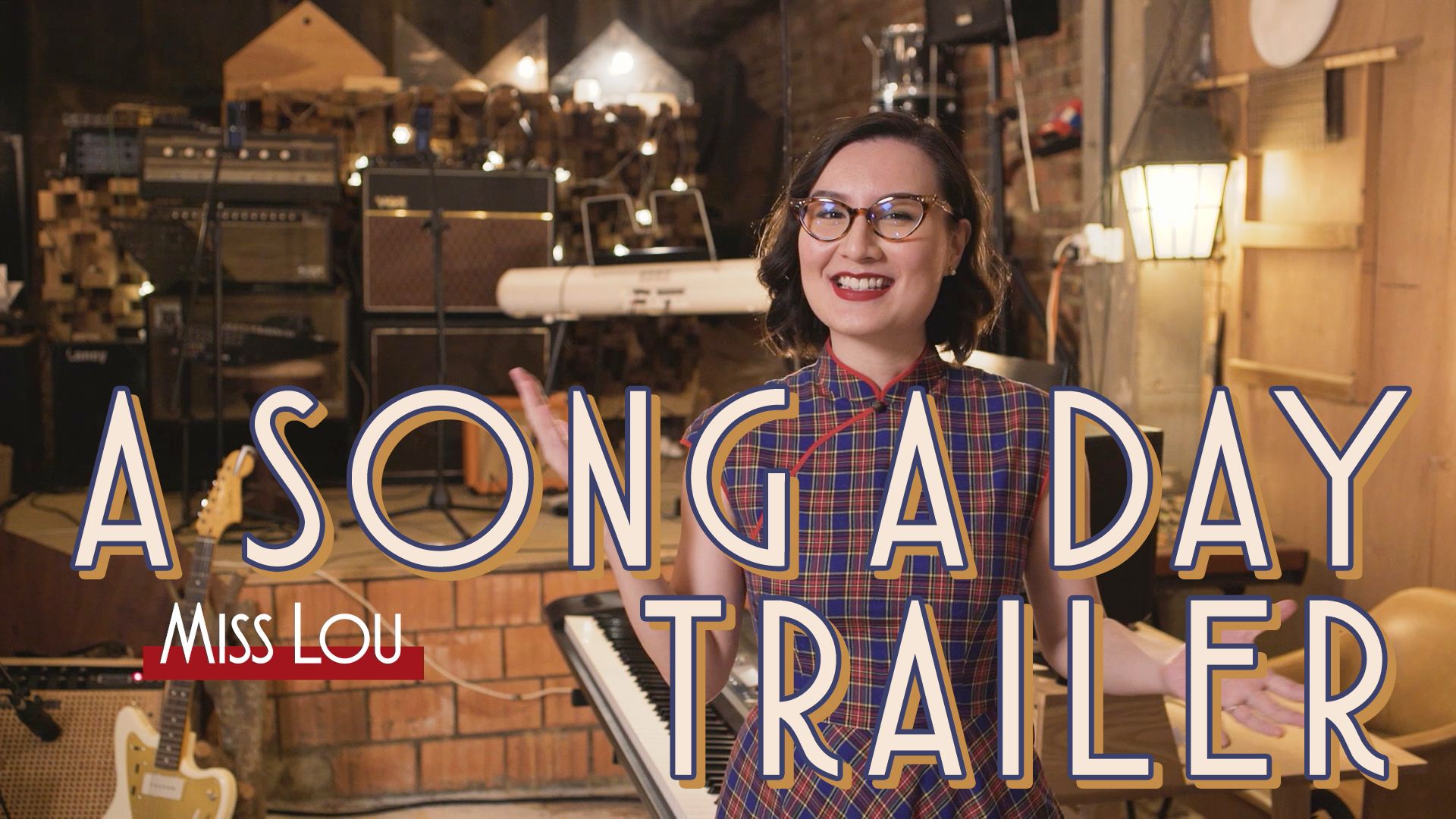 After months of working on a collaborative songwriting web series called "A Song A Day" with my friends, I'm so excited to show you the first look!!! 
Friday, 22 January, 8pm: Release of "A Song A Day" Theme Song (https://youtu.be/UdPvhwB2jr8) 
Saturday, 23 January: Announcement of first guest 
Friday, 29 January, 8pm: Release of 1st episode and 1st single!
Series created by Miss Lou 
Produced by Loudanclear + Optical Films
---
About "A Song A Day": 
A Song A Day is a 7-part collaborative songwriting web series hosted and produced by Miss Lou, where she gets into the studio with 7 different guest artists to write a new song with each guest in a day based on crowd-sourced prompts on Instagram. Fans and viewers are invited to participate in the creation of each song, and each episode documents the writing session and lifts the veil on the songwriting process. 
The songs cover a whole spectrum of genres, from Dance Pop to R&B, Smooth Jazz to Traditional Jazz, showcasing Miss Lou's versatility in co-writing across musical boundaries. Guest artists will be announced soon. 
The series is supported by the National Arts Council and part of SG Culture Anywhere. 
#ASongADayWithMissLou #SGCultureAnywhere