Hi there!

I have officially started a blog! The Glamour Vintage Songbird Diaries are meant for you to know more about me beyond my music. It will chronicle highlights in my music career, business, and daily life, covering topics ranging from songwriting to vintage beauty and style, and even some nuggets of wisdom I pick up along the way! Enjoy your time here. 
 
---

UPCOMING SHOW ALERT
As you might know, I've been under the mentorship of Sara Wee (of Singaporean band 53A) for the past few months as mentee in the National Arts Council's Noise Music Mentorship Programme. A little bit of background information: 
About Noise Singapore
An initiative of the National Arts Council, Noise Singapore is dedicated to making noise about the creative talent of young people aged 35 and below. Through numerous platforms to express, develop and showcase their creativity, Noise Singapore hopes to encourage young people in Singapore to actively participate in and nurture their relationship with the arts.
The Noise Music Mentorship is programmed by Thunder Rock School from May 2016 to January 2017, comprising of mentoring sessions with industry experts, workshops, masterclasses and feedback sessions leading to this final showcase. For more information on Noise Singapore, visit 
www.noisesingapore.com.
To end the programme with a bang, we are putting up a concluding show in the form of a block party on Keong Saik Rd!
Presenting...
House of Noise x Urban Ventures block party at Keong Saik Road
!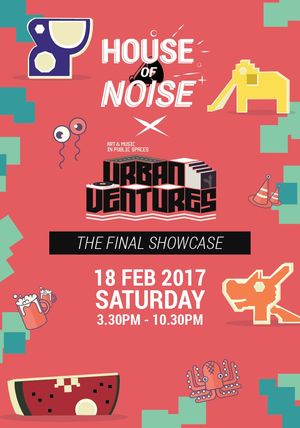 I'm kicking things off at the Keong Saik Stage at 3.50pm, so come early!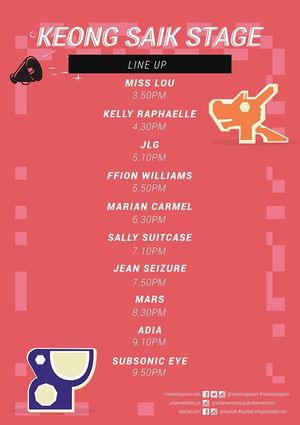 Lineup for the Keong Saik stage, one of the two stages on that day

Check out the newly-released live video of Better Off Without You below, recorded at Snakeweed Studios by brasscollective, thanks to Noise Singapore. I will be playing this song, amongst others, with this amazing band on Saturday the 18th of February!
 
---
2017 Updates
​ 
1. First originals show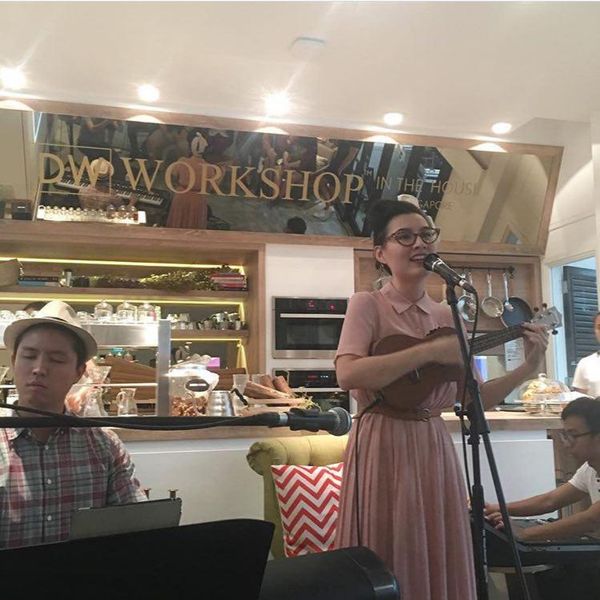 The House of Noise unplugged concert went down on Saturday, 4 February, at
DW WORKSHOP
. Heartened by the great response from the audience to my set! 
2. First EVER live radio interview and performance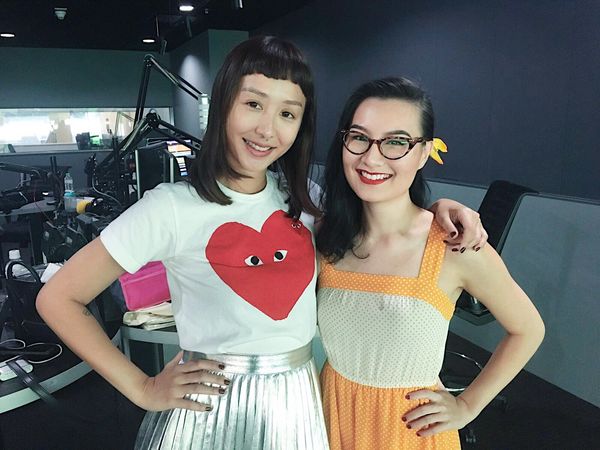 Rozz and I right after the interview in the new MediaCorp studio
I got the chance to be do my very first live radio interview and performance on
Lush 99.5FM
's Lush Bites with Rozz on Friday, 10 February! Thankful for the opportunity to showcase my music and chat about my background. 
If you missed it or want to recap part of the interview and performance, click
here
to watch a behind-the-scenes live video on Facebook.  
---
Trust me when I say that 2017 is going to be exciting. There's more in the pipeline so keep your eyes (and ears) peeled for the next update. Till next time!
Lots of love,