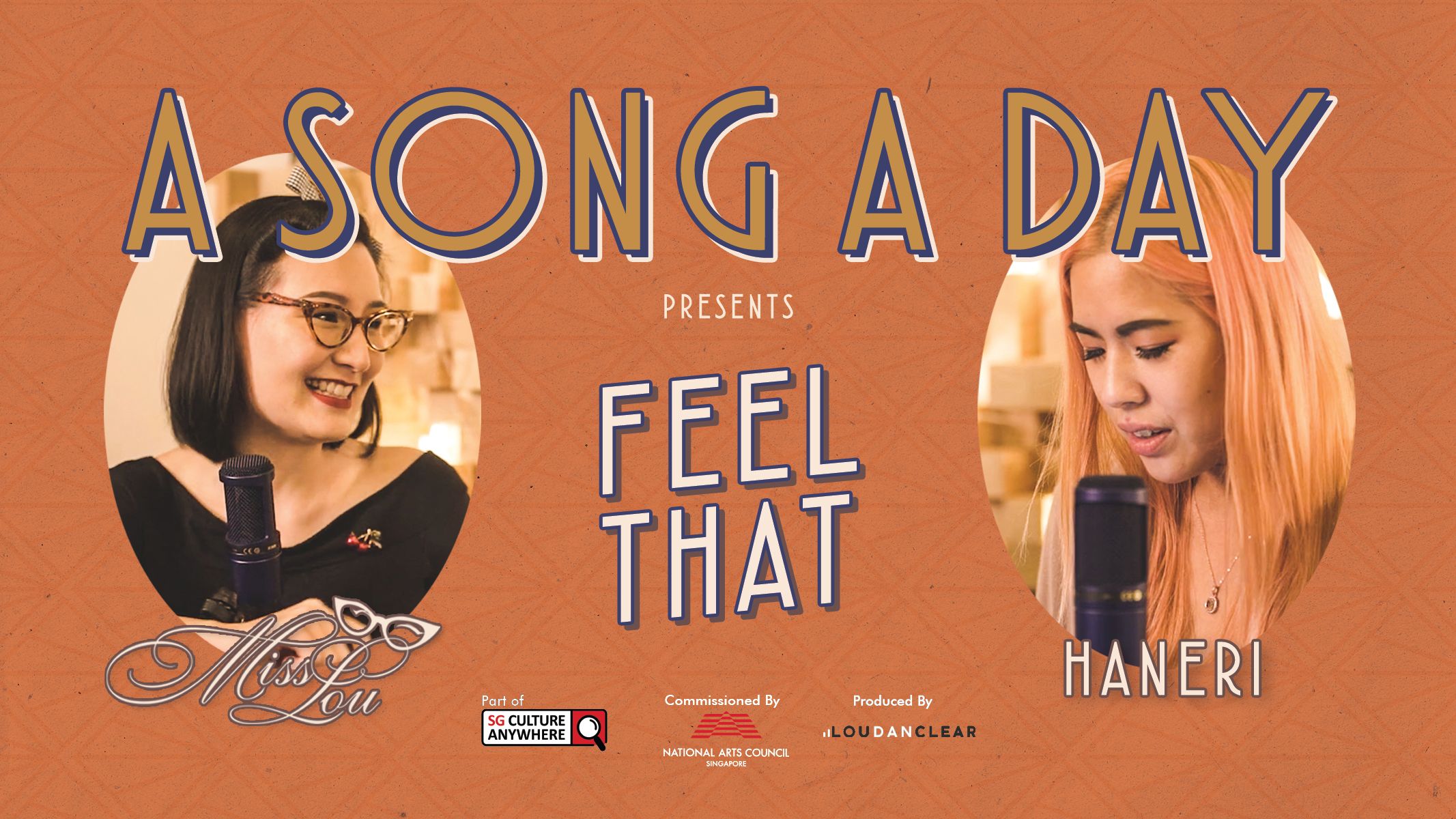 If you could speak to your younger self, what would you say? Haneri and Miss Lou explore this in 'Feel That' as women who have walked the path less chosen in a practical society that is used to colouring within the emotional, occupational, and gender lines. Inspired by crowd-sourced songwriting prompts submitted by their followers on Instagram, this song is featured in an episode of "A Song A Day", a collaborative songwriting web series produced by Miss Lou. Merging both Miss Lou's Jazz influences and Haneri's signature disco-pop sound, 'Feel That' is the sonic representation of what could happen when women come together to lift each other up.
WATCH 'A SONG A DAY' EPISODE 4 NOW
About Haneri:
Facebook - https://www.facebook.com/itshaneri
Instagram - https://www.instagram.com/itshaneri
---
About "A Song A Day": A Song A Day is a 7-part collaborative songwriting web series hosted and produced by Miss Lou, where she gets into the studio with 7 different guest artists to write a new song with each guest in a day based on crowd-sourced prompts on Instagram. Fans and viewers are invited to participate in the creation of each song, and each episode documents the writing session and lifts the veil on the songwriting process. The genres cover a whole spectrum, from Dance Pop to R&B, Smooth Jazz to Traditional Jazz, showcasing Miss Lou's versatility in co-writing across musical boundaries.
The series is supported by the National Arts Council and part of SG Culture Anywhere.
---
'Feel That' credits:

Music & Lyrics: Miss Lou, Haneri, Daniel Chia
Vocal Production: Miss Lou, Haneri
Music Production: Shane Heng, Miss Lou, Daniel Chia
Vocals: Miss Lou, Haneri
Guitar: Kelvin Ang
Keys: Daniel Chia 
Bass: Colin Yong
Mixed and mastered by Shane Heng
Recorded at Loudanclear Studio
---