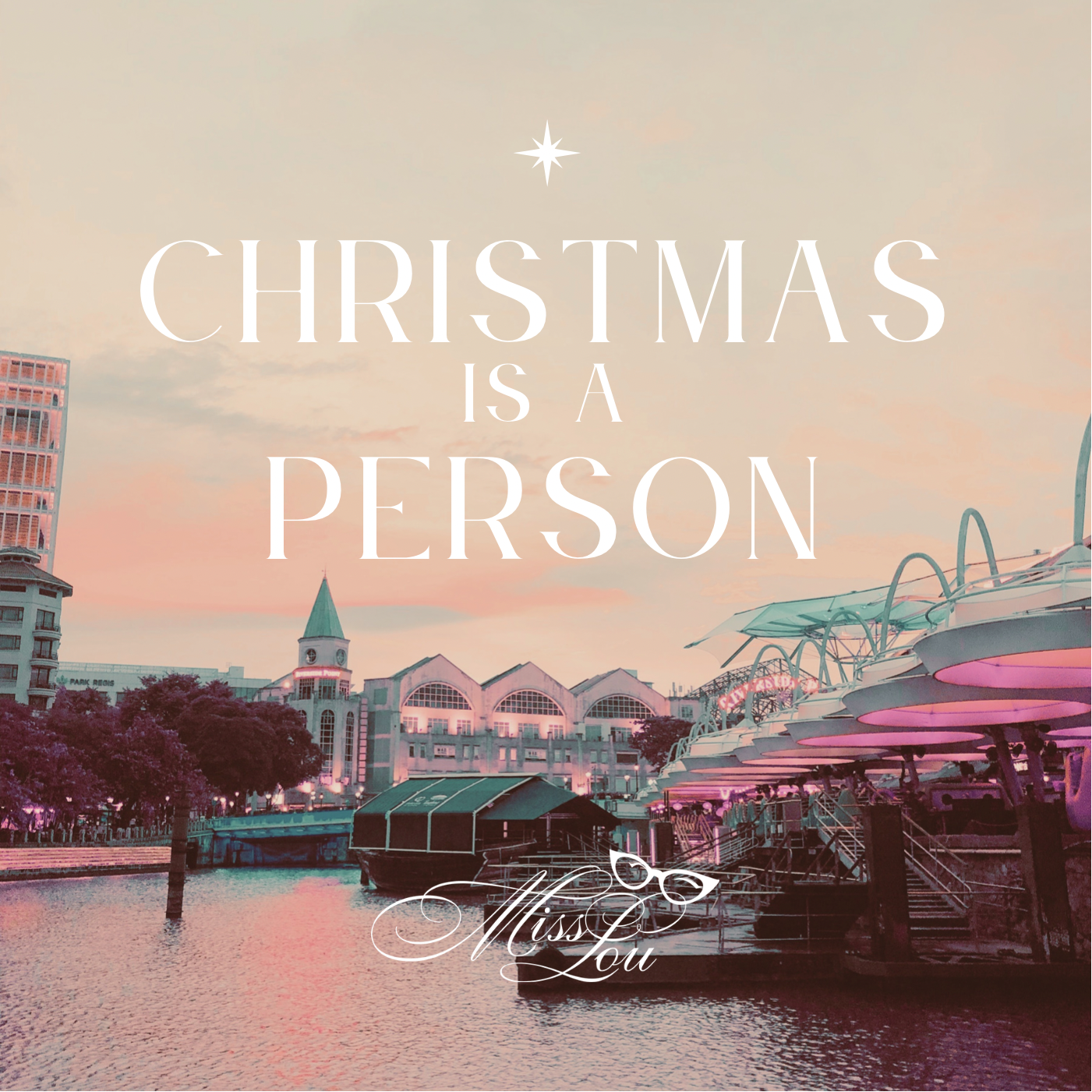 Inspired by Celebrate Christmas in Singapore's tagline for this year's event, 'Be Christmas to somebody', the theme song 'Christmas is a Person' was written by Singaporean songbird Miss Lou and features Josh Yeoh and Krysta Joy. The song celebrates the true reason for Christmas, the hope we can have despite the state of the world, and how we should be spurred on to action by spreading love, joy, and help this festive season. 
Celebrate Christmas in Singapore: 
Celebrate Christmas in Singapore (CCIS) began in 2004 when a handful of Christians who wanted to bring the message of the peace, hope and joy of Christmas back into an otherwise heavily commercialized festive occasion came together. Believing that many may have lost sight of the true meaning of Christmas, this annual event that became a hallmark at Orchard Road aims to rally the Christian community in Singapore to reach out and bless the community with the message of love. This year, there will be a global livestream on 19th Dec featuring the premiere of the music video of the theme song, Christmas is a Person, and with contributions by international artists and performers, such as Claire Crosby from the USA, Canadian child singing prodigy Roberta Battaglia who wowed audiences around the world on America's Got Talent, Watoto Children's Choir from Uganda, and more.